Watch our latest core drilling video!
One of the many services we offer is Northwest Indiana concrete core drilling. Core drilling is essentially what it sounds like. We use special bits to "core" out a hole in all types of concrete surfaces.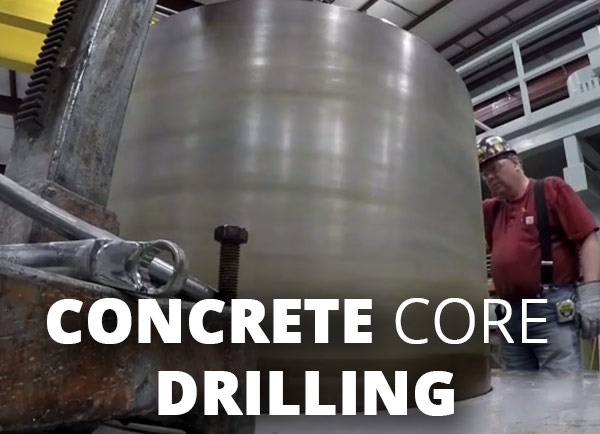 Core drilling is used to create a perfectly round opening. This is very similar to a hole saw you may use for wood, however core drilled openings can be drilled at much larger diameters and depths. Core drilling is frequently utilized for plumbing, hvac, sewer taps, and many more. Watch the video below to get a feel for what is involved in large diameter concrete core drilling and then call is with your next project!